2013: A Year of Shattered Records for Tourism in Algarve
Published on 26th February, 2014 by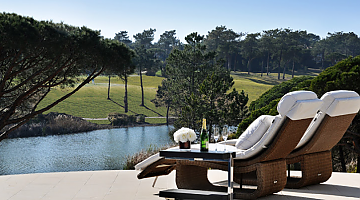 2013 truly was a monumental one for tourism in Algarve, Portugal. The year broke records for the industry.
The sheer amount of revenue derived from tourism in Algarve was quite significant. As data shows, the locality registered a significant increase in sleepovers, guests, and even golf rounds than was the case in 2012. As a result, the revenue generated in 2013 was far more than the previous years making the tourism industry far healthier than was previously the case.
The sheer volume profits is at staggering levels: €609 million was the total sum of the money generated and this reflect a 4.1% increase compared to the prior year. We know these stats to be legitimate because they come directly from the region tourism board, Turismo do Algarve. No other area in the country did as well and the amount was a record breaker for Algarve.
The huge profits in tourism is not just good for the businesses that read rewards from increased tourism. Those wising to visit the region also benefit greatly from a stronger and healthier tourist industry. Businesses that are experiencing greater profits are going to be better primed to deliver the customer service and comforts that tourists expect for their monetary investment. Tourist might even feel they are getting far more than they pay for when their trip exceeds their expectations.
Overall, the tourism board did call 2013 a ''very positive year'' for tourism in the country. In actuality, Algarve was the number one tourist destination in Portugal, no small feat to be sure. 35.5% of the sleepovers in Portugal were in Algarve. The actual amount of that 35.5% is 14.8 million people, which is even more than Lisbon and Madeira. These figures are all backed up by a National Statistics Institute (INE) report entitled National Statistics Institute (INE) "Destaque Actividade Turística".
The actual increase over the number of guest from 2012 was in the 3.6% range, which comes out to an increase in roughly 3.1 million people. Such a figure is quite interesting considering not every nation is experiencing good health in terms of the tourism. Figures might even be down in some locations. One reason that Algarve was able to experience and increase in tourism is that is was able to overcome a decline in Portuguese tourists (Their number declined about -2.9%) through boosting the number of foreign visitors to the region. The increase of foreign tourists was in the range of about 5.5%.
The region experienced increased growth in quite a number of other sectors related to tourism. Faro Airport registered upwards of six million passengers, a marked increase of 5.6% more travelers from the previous year. We know these figures are accurate since they were tracked by the ANA airport authority.
Golf tourism was on the, pardon the pun, upswing as well. This is definitely a good thing for the local economy because golf tourism can bring in quite a number of affluent visitors delivering hard currency into local businesses.
A review of stats from the Algarve Golfe records show that the number of rounds of golf in Algarve were way up. About one million rounds of golf were played in 2013, a figure that has not been seen since 2009. The tourism board was quick to point this interesting statistic out.
In summation, Algarve has experienced a great deal of growth and development in basically every single area of the tourism industry. Surely, this is a good thing for Algarve and Portugal tourism in general.
Desidério Silva, President of the regional tourism board, noted that he is highly confident that 2014 will be an even better year for tourism in the region. Time will tell if this turns out to be accurate, but it looks like it really will be.
Published in: Travel / Portuguese Life