#1: Portugal's Algarve Coast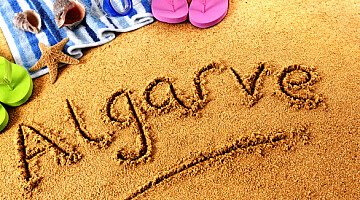 With Easter just around the corner, there is certainly plenty of time to think about what life with our families should look like when things return to normal.

According to a recent article in Forbes magazine, now is the perfect time to focus on the top choices for lifestyle property investment and to think about where to spend time and money overseas.

The author, Kathleen Peddicord, has been writing professionally about living and investing overseas for more than 30 years and is an expert in her field.

Her top choice as the best place in the world to live and ultimately retire is the Algarve.

She sites many reasons for this choice, firstly the year-round sunshine, with over 3,300 hours per annum and no real winter to speak of. Then safety, as according to the Global Peace Index, Portugal is the 3rd most peaceful country in the world. She also praises the good infrastructure with an excellent network of roads and reasonably priced rail travel, together with easy airport links to the rest of Europe and beyond. 

As well as great healthcare, a plethora of golf courses and 88 European Blue Flag beaches, she waxes lyrical about the healthy lifestyle, the ease of communicating in English and the retiree residency programme.

Cost of living is also a big factor in her choosing the Algarve as her best investment option – Portugal is one of the best in Western Europe, on average 30% lower than in any other country in the region. She confirms that a couple could live here modestly but comfortably on a budget of as little as 1,300 euros per month.

To read the Forbes article in full, please click HERE and if you would like to discuss investment options or view properties virtually, contact our team of experienced Property Advisors on info@portugalproperty.com or call us on +351 308 800 878 or 0800 014 8201 free from the UK.

In the meantime, may we wish all our clients a very happy and safe Easter – Feliz Pascoa!
Published in: Travel / Site news / Property for Sale in Portugal / Portuguese Life / News and Updates / Guide to Portugal