Vanessa Santos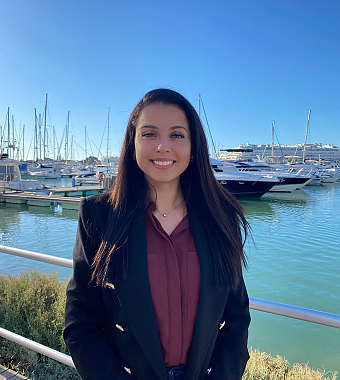 Property Advisor
Background
My name is Vanessa, I was born and raised in the Algarve and there's no place I'd rather live. I've worked in a few different places but always related to the hospitality industry.
What do you like most about Portugal?
We are a very warm welcoming country and that's what I love the most about Portugal, because you can have nice beaches, nice weather and good food but when you go on holidays it is the people that give you the best memories and I consider that Portugal has it all.
Why do you like working for Berkshire Hathaway HomeServices Portugal Property?
Berkshire Hathaway Home Services PP, like the name says, is not just another real estate agency, the type of customer service we give to
each and every client is very important to me. Also, it's a company that truly cares about their team, so the kind of environment that we work in makes us all more like a family, where we help and care about each other.
What do you like doing when you're not working?
I enjoy being in the countryside whenever I can because I enjoy being in contact with nature and animals.
I like to spend Sundays in family and when I'm at home I like to watch some movies and series.