Tatiana Valente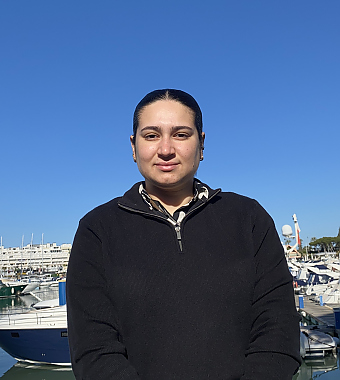 Realtor - Central Algarve
Background
I was born and raised in Portugal most specifically in Vilamoura Algarve,  lucky me for living where people usually travel for holidays. I've studied Art in high school and when I finished college I started working right away. I've worked in bars, restaurants, and even stores but I always aspired to be in the real estate market.
What do you like most about Portugal?
It's hard to choose only one thing I like the most about Portugal, I mean, the weather is amazing, we have superb beaches, stunning views, beautiful landscapes, it's a calm place, it's like a breath of fresh air, not to mention the food that happens to be wonderful.
Summing up, what's not to like about Portugal?
Why do I like working for BHHS PP?
Well, I always wanted to be in the real estate market but never really had the chance to, but Berkshire Hathaway welcomed me and helped me to understand how the market works.
Everyone is very friendly and always ready to help one another, we work as a team and that's what I like the most we do not compete with each other, we help each other to grow and be better together.
What do you like to do when you're not working?
When I'm not working I like taking walks, reading, spending time with family and friends, going out to eat or even for some drinks. I also like to cook and play some videogames now and then.
Guess I always try to have a good time regardless of where I am or what I'm doing.