Sarah Hill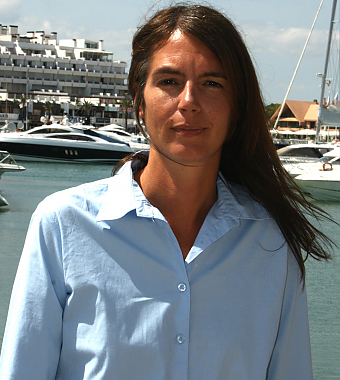 Property Advisor
Background
I am originally from South Wales and after finishing university I decided to go off and and see some of the world. I think it's fair to say that our first trip to Sri Lanka gave us a love for travelling and we haven't looked back After spending many years living and working in Central America, New Zealand,  Asia and Europe I returned to the UK and began working in the Financial Industry. I have over 10 years' experience in banking working as a Mortgage Advisor and Financial Planning Manager for HSBC and NatWest. Following many happy years in Cornwall my Fiancée and I decided that living in the UK just wasn't for us and set off for a new adventure and relocated to Portugal. We have been living in Portugal for almost a year now and couldn't be happier, beautiful weather, lovely people and an exciting future ahead of us.
What do you like most about Portugal?
What's not to like, a rugged coastline, beautiful beaches and the best climate in Europe. It is such a relaxed and friendly place and the people are wonderful.
We originally came here 10 years ago for a holiday and loved it so much we found ourselves coming back year after year and finally about 2 years ago we decided that Portugal was where we wanted to spend the rest of our lives.
I love that you can be standing on the most beautiful beach and behind you there are mountains and the most amazing scenery and the landscape is constantly changing.
Having only spent summers here before I have found that winter and spring have been more beautiful than I could have imagined.
Why do you like working for Berkshire Hathaway HomeServices Portugal Property?
Since joining the company I have been impressed by how professional and dynamic they are. They made me feel welcome from the first day I joined and really made me feel part of the team.
I love that it is a growing company and the people who work for Berkshire Hathaway HomeServices Portugal Property come from all around the world bringing a wealth of knowledge and experience to the company.
You get a sense that people are really proud of what they do and being part of Berkshire Hathaway HomeServices Portugal Property.  I am looking forward to an exciting future with them.
What do you like to do when you are not working?
I love being outdoors and spend most of my time at the beach with my dogs Bongo and Occy. I love Portuguese cuisine, the fresh fish is just amazing, straight off the boat, especially when it is BBQ'd by my Fiancée and washed down with a nice glass of Portuguese wine or bottle of Sagres.
I also love meeting new people and Portugal is full of them from all walks of life. Learning Portuguese is a challenge but one that I am enjoying and it is great that you can sit with a group of locals enjoying each other's company when neither of you really know what the other is saying.
That's the great thing about life here, people are just happy being...