Mihaela Silva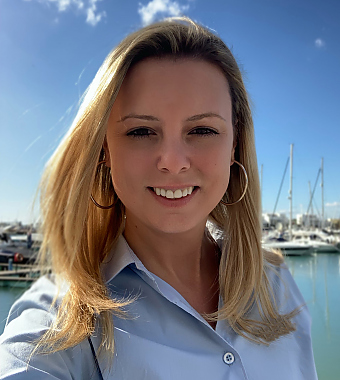 Human Resources Officer
Background
Mihaela was born in Brasov, Romania and she has lived in Portugal for the past 11 years.
Since arriving here she opened and managed her own bar but after a few years she decided to return to the Real Estate Business which she was involved in while back home in Romania.
What do you like most about Portugal?
I like everything about Portugal, the sunny warm weather, refreshing swims in the sea, the culture, the people and mostly the food.
The Portuguese wine as well it`s very good and always well priced!
The lifestyle is so relaxed and laid back … it's much better than I thought possible. Portugal is a very calm country.
Why do you like working for PortugalProperty.com?
As Personal Assistant I`m working every day with different people. There is nothing like seeing clients or vendors leaving our office feeling satisfied, knowing that we have done everything to the best of our ability to ensure that all goes well with the sale or purchase of their property.
For this we always work as a team, which is really what the company is all about, that's why we think we are more like a big family here.
What do you like to do when you are not working?
I can start with my passion for dogs , I have a dog named  Jack and I like to spend a lot of time walking around with him playing as only dogs can , at the same time doesn`t hurt for me to do a little bit of jogging  either !
During the summer I love to relax at the beach, the weather it`s so good it`s perfect to have a nice cold drink and relaxing with family and friends.