Mary Jones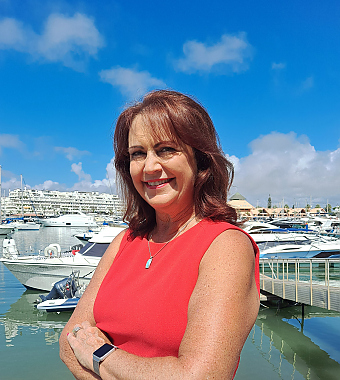 Realtor - Algarve Region
Background

I am originally from the US, having lived in cities from coast to coast, as well as the Cayman Islands. I began in the technology industry and then evolved into the healthcare industry, always in sales and marketing. Living and traveling in so many places gave me the opportunity to personally buy and sell over 30 properties in 4 countries. I realized my true passion lies in real estate. I am now combining my corporate background with my personal knowledge to provide a world-class experience for clients purchasing property in Portugal.
What do you like most about Portugal?

I love the spirit of Portugal. It's the warm, friendly people, the beauty of the mountains and the ocean, the amazing food, and the vast number of things to do. It's truly a magical place which is why we chose to live here.

Why do I like working for BHHS PP?

I have always been with the leader in every industry where I have worked. Berkshire Hathaway Home Services continues that tradition. We are committed to excellence in everything we do from our systems, our processes, and our customer experience. All of this is brought together by a team of people that are professional, experienced, and the absolute best.

What do you like to do when you're not working?

There is always so much to do from the beach, festivals, hikes and more. I love to play golf and take advantage of some of the world's best courses. I also let my creative side out by making custom jewelry. All of this is combined with amazing food, wine, and fun that I share with my husband and three adorable pups.