Martin Spear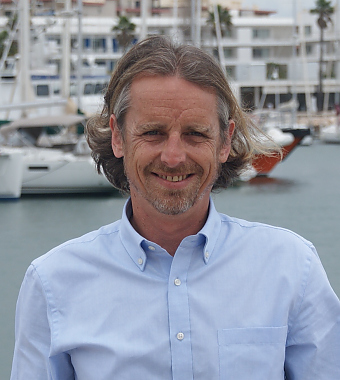 Regional Manager - West Algarve
Background
Originally from South Wales my passion for surfing made me hungry to travel from a young age, spending most of my summer holidays exploring the coastlines around Europe. By the time I reached my 20s I was hooked and spent most of the next 10 years working and traveling all over the world.
I settled in Cornwall where I worked for a London based property development company. Although I loved my time in Cornwall hotter climbs were calling. I have been living in Portugal for about 3 years now and couldn't be happier.
What do you like most about Portugal?
Where do I start? Climate, people, pace of life, scenery, food…..The coastline was a massive draw for me. Portugal has some of the most beautiful beaches in the world. Even in peak season you can still find a deserted one if you know where to look.
Why do you like working for Berkshire Hathaway HomeServices Portugal Property?
Since joining the company I have realised we offer a level of service that no other agent in Portugal offers. I love how we are still independent as I think this is the key to our success. It's great that the owners of the company are so involved with the day to day running of things and that I have fantastic colleagues all over Portugal that will go out of their way to share their valuable knowledge and experience. There isn't another Real Estate company in Portugal that I would rather work for.
What do you like doing when you're not working?
I'm a real outdoors person. You can usually find me at the beach.