Mariana Madeira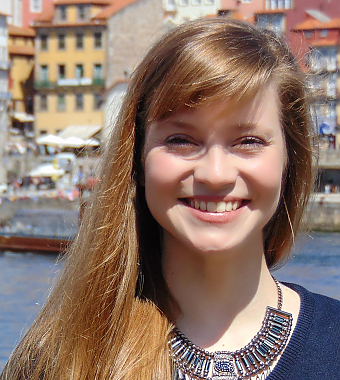 Office Manager - Porto
Background
Mariana was born and raised in Porto- the undefeated City of Portugal – and is therefore the best person to help us run our office in a city with such a strong personality. With her roots in the countryside, more precisely, in Trás-os-Montes e Alto Douro, she was raised appreciating the beautifulness of the hidden castles and churches of the region which led to her studying Art History at University of Porto.
What do you like most about Portugal?
This small stretch of land is home to some of the most wonderful people in the world. We are a friendly and welcoming country and will always greet you with a sincere smile, all the while trying our best to help you out if you need – or if we think you do.
I wouldn't be a true Portuguese if I didn't point our food and glorious wines as one of the best things this country has to offer.
Also, the fact that in just a few days you can visit completely different but always beautiful landscapes bathed by sunshine doesn't hurt either.
Why do you like working for Berkshire Hathaway HomeServices Portugal Property?
It's a real estate company with a different mindset. I think the word that truly defines Berkshire Hathaway HomeServices Portugal Property is opportunity.
Berkshire Hathaway HomeServices Portugal Property always offers their staff the opportunity to grow, the opportunity to learn, to explore and get passionate about what we do, Berkshire Hathaway HomeServices Portugal Property also gave us all the opportunity to meet extraordinary people from all over the world, that welcome you with a sincere sense of responsibility and sympathy that turns out to be your team, the people you work every day. That's amazing!  
What do you like doing when you're not working?
When I'm not working you'll probably find me riding my bike around Minho valley (the region that stole my heart) or taking a stroll in Douro (where my soul belongs- yes, I'm truly woman of the North!).
You can also find me revolving around the kitchen, cooking, which I absolutely adore.
I also am passionate about everything that's communication and information related, so I'll be, most of my free time, reading about that while enjoying a cold glass of Alvarinho during summer or a sumptuous Touriga Nacional while in Winter, in front of my creeping fireplace.