Luis Martins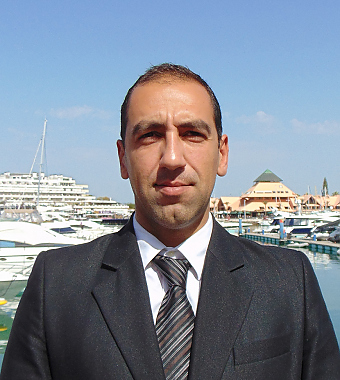 Property Promotion Consultant
Background
Luis is a Portuguese citizen born in Lisbon, was raised, studied Tourism at the university and lived until 28th. His dream was always travel around the World, at that time he began to work in aviation as a flight attendant where he spent 6 years travelling around the World. After that he graduated as an airline pilot but he never held the position. Even after traveling all over the world and due to being away from family and friends, he decided to return to the best country to live in, which is Portugal and has been here since 2015. The Algarve has always been part of his life, he always came for holidays with family and friends. As anyone he wants quality of life and quality of life is in Algarve.
What do you like most about Portugal?
Portugal is one of the oldest nations in the world, full of history, achievements, traditions, good weather, beautiful landscapes, nice climate, excellent food, wine and wonderful and friendly people. For me is one of the most safe countries to live in the World. Portugal compared to other European Countries is cheaper and has better quality of life.
I just love my country!
Why do you like working for PP?
From my personal working experience, PP has the most amazing online strategy on these days. The way they look to the market is completly diferent from any other real state in Portugal. Plus the team spirit and the professional team they have for me is one of the best. I know that I join a winning team and it´s a pleasure to be part of it. Plus I always like to make people happy and here we always do that.
What do you like to do when you are not working?
Most of my free time I spend with family and friends. I like to relax, cinema, read, listen to good music and love all kinds of sports, I have two favorite soccer and surf. I played soccer for many years and surfing, I am a free surfer, so I love to spend all day on the beach catching good waves and enjoy this wonderful nature.