Liam Gould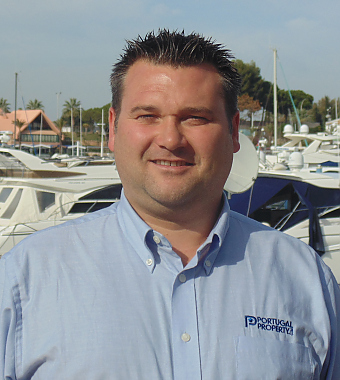 Property Promotion Consultant
Background
I am originally from the south of England, moving around between London and Brighton. I moved to the Algarve in August 2008, which I now call home. I have, in fact, started a family here with the introduction of my beautiful daughter, Tessa.
What do you like most about Portugal?
The weather is obviously a huge factor in why I love Portugal. Apart from that I would say that, for me, it is the relaxed pace of life, especially compared to England. This is brought about mainly by the very friendly Portuguese people.
Why do you like working for Portugalproperty.com?
I have found that PortugalProperty.com have not only a great team but a very friendly work ethic, which has made me feel like a member of the family from day one.
What do you like to do when you are not working?
I enjoy almost every sport, spectating or taking part, unfortunately I don't take part as much as I would like! I also love to cook, espeically for others, and entertaining friends. You can't beat a great BBQ! But what I enjoy most is spending my free time with my lovely Fiancée Kate and of course my daughter Tess, until she reaches the age that she no longer wants to play with "DADDY".