Kitty Tang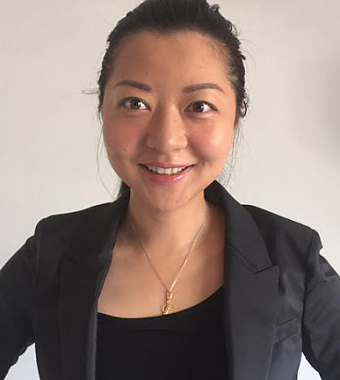 Operations Manager - Shanghai
Background
Kitty, who is from Shanghai of China. She was working at international advertising company such as BBDO worldwide and JWT as senior account director. In 2014, she decided to move to Portugal to start a new journey with her family. During her career she gained a lot of experience of client management and also due to her personal investment, she has a lot of real estate business experience as well.
Kitty来自与中国上海。 她曾经在国际广告公司工作比如天联广告和智威汤逊,担任资深客户总监。在2014年她决定和家人移居葡萄牙。在她工作期间她获得了足够客户管理经验,同时通过个人投资,她也有丰富的房地产经验。
What do you like most about Portugal?
Portugal is an amazing country. It has anything you dream of. The beautiful beach and ocean, fresh and healthy food and most important is the blue sky and clean air. The Portuguese are very welcoming to foreigners. Its the best country for happy and healthy life.
葡萄牙是一个很棒的国家。它是你梦想的归属地。美丽的海岸线,健康新鲜的食物和蓝天白云。葡萄牙人对外国人都非常友善。 如果您向往健康和快乐的生活,这是世界上最好的国家。
Why do you like working for Berkshire Hathaway HomeServices Portugal Property?
I am so proud to be working for the no.1 market leading Real Estate Agency in Portugal. The professional team, visionary management team and many years experiences in property market continually brings us success and growth. We will listen to your requirements and providing you our professional advices to make sure you have a great investment in Portugal.
作为葡萄牙第一的房地产中介的一份子,我感到很骄傲。专业的团队,拥有愿景的管理团队以及多年房产市场的经验,让我们持续的增长并且取得成功。 我们会聆听您的需求,提供专业的意见以确保您在葡萄牙拥有成功的投资。
What do you like to do when you are not working?
I love to travel to different country with my family. I also enjoy practicing yoga, tennis and swimming. Reading book everyday is also another routine.
我喜欢和家人去不同国家旅游。我喜欢Yoga,网球和游泳。我也喜欢每天阅读。