Joe Pyke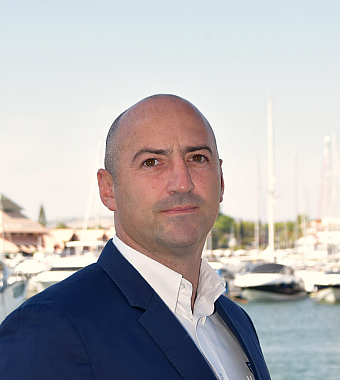 Managing Director
Background
I was born in the Uk in a small Northwestern town called Southport. I live in and around the area for most of my life. I've always had a keen interest in the property market and bought my first property when I was 21. Over the next 15 years, I went on to buy 16 more and have a UK rental business. I was at a point in my life where I wished I could see a little more of the world. An opportunity came up for me to work in the sunshine in the real estate game I am so fond of. I grab the opportunity with both hands and moved to Portugal with my Wife and two children.
What do you like most about Portugal?
The Climate, beautiful beaches, the relaxed and friendly atmosphere and the people are wonderful. It's a very safe country and a great place to raise a family. We had been coming here on holiday for many years and loved it so much we found ourselves coming back as often as possible. We finally decided that Portugal was where we wanted to be. Portugal has everything to offer from the beautiful beaches, surrounding mountain views and a climate that allows you to make plans for the outdoors.
Why do you like working for Berkshire Hathaway HomeServices Portugal Property?
Since joining the company I have found the people that I work with very friendly and professional, I have been made to feel very welcome. I love that the company has a broad mix of nationalities working for them as it brings a huge wealth of knowledge and languages. It's great to work for a company that is always working to improve and be the best, I'm looking forward to the future and working for portugalproperty.com
What do you like to do when you are not working?
I love the outdoors, going to the beach with my family, swimming in the sea or jumping the waves. I enjoy keeping fit and run often taking in the beautifully kept gardens and surrounding. I enjoy the neverending BBQ season and socialising with friend old and new.