Jacolien Jennings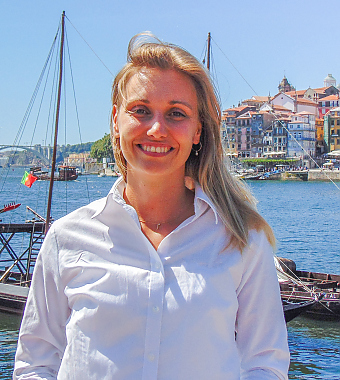 Realtor - Porto Region
Background
I was born and raised in the Netherlands.After having lived in Australia, the Czech Republic, Brazil, and Spain I am now living in beautiful Portugal. I have a professional background in education and human resources. The past few years I have worked as an online coach for personal and professional development as a psychologist, supporting working professionals from all over the world.
What do you like most about Portugal?
After having lived in so many different countries it felt like I was coming home when I moved to Portugal. It is the perfect place for me to live. Delicious food, very friendly people, nice weather, and beautiful surroundings.
I feel very welcome in Portugal. Living in Porto is simply amazing. The combination of a lively city centre and peaceful neighbourhoods makes Porto an ideal place to make a living. There is always something to do in this city. There are many great music and sporting events organized by the city all year round, and the Portuguese offer a level of hospitality that is not easily found in many countries throughout Europe.
Why do you like working for Berkshire Hathaway HomeServices Portugal Property?
I am thrilled to be part of this fun, and hard-working team. The dedication and enthusiasm from team is contagious and inspiring. I love learning something new everyday, while always feeling like a valued member of the company since the day I joined.This is a top-quality companydedicated to providing the best service to their clients.
What do you like doing when you're not working?
When I am not working I love travelling and visiting family and friends around the world. I also love running, hiking, barbecues with friends, going to the beach and reading a good book.