Eva Neves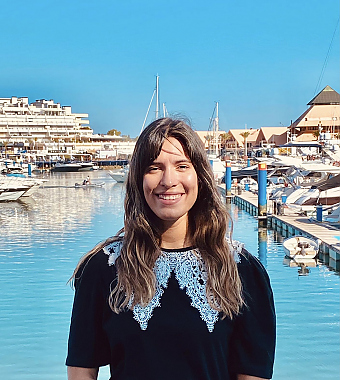 Administrative Assistant
Background

My name is Eva and I was born and raised in Portugal and lived my whole life in the Algarve, and I
always say I couldn't live anywhere else.
My dream is to work with and for people. I've studied Tourism at the university because I find
fascinating to be a part of a memorable experience to someone and be able to make someone
happy.
Also, I'm blessed enough to live where people travel for holidays!
What do you like most about Portugal?

It is difficult to find something not to like in Portugal. Portugal has great food, great weather, great
people, great beaches, and beautiful mountain ranges, as well. I can say that what I most like about
Portugal is the fact that is where I call home.
Why do I like working for BHHS PP?

Working in real estate wasn't really in my plans but Berkshire Hathaway HomeServices Portugal
Property changed that. Everyone is very welcoming, friendly, and ready to help one another, and for
me, that is the most important aspect in a working environment.
What do you like to do when you're not working?

I'm a people person, so I love spending time with my friends and family. I love going out as well, I
love spending entire days at the beach or countryside, going out for dinner or a late-night drink.
I really enjoy cooking, reading and listen to some good music.
I always try to have a good time wherever I am and make some good memories.