Andres Jennings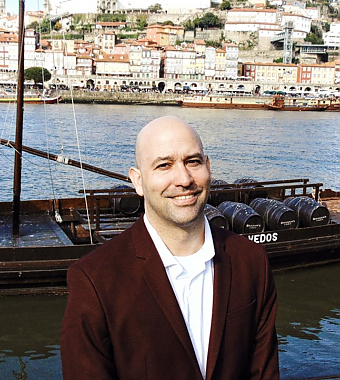 Business Development Director - Regional Manager Porto
Background

Andrés is an American business professional with extensive experience in five countries including the USA, Brazil, Czech Republic, Spain  and now Portugal. Speaking five languages and years of international business and sales experience, he brings his best service to the clients of BHHSPP.  He has worked as an aviation English instructor, professional tour guide, sales manager, operations director, and expansion manager.  When the opportunity to represent one of the world's most admired companies was offered to him, it was an easy decision to become a part of this outstanding business.  
 What do you like most about Portugal? 

Portugal offers a quality of life that is unparalleled to any other place I have been.  This country is the definition of value over volume.  While not being a very big country, the beautiful landscapes, excellent food and wine, wonderful people and tranquility make Portugal a massive lifestyle benefit. I fell in love with this place on the very first day I arrived and knew then that it was where I wanted to be. 

Why do you like working for Berkshire Hathaway HomeServices Portugal Property? 

It's an honor to represent a company that has the same values that I hold dear: Trust, Integrity, Stability, Longevity and Accountability. This is a competent and innovative business that cares about people, and I feel confident and grateful to be a part of this organization in Portugal.  I believe in this company and really like all the wonderful people that I get to work with.  
 
What do you like doing when you're not working?

I love spending time with my wife and daughter, and cooking great meals at home (especially long sunny days by the barbeque).  I'm also a musician. I love playing shows with my band "Late Harvest", but I'm also dedicated to endless study of jazz and blues.  I'm a big sports fan, and welcome a good baseball or football match whenever possible. Snowboarding used to be a major activity of fancy, but I'm moving on to surfing.  Being in touch with nature and hiking in the woods may be my overall favorite pastime.