Adriana Silva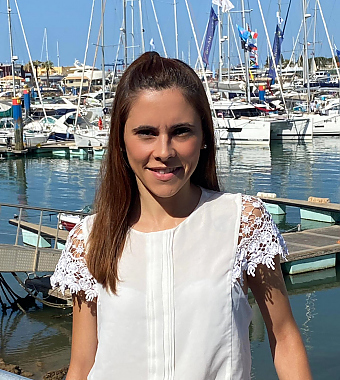 Human Resources & Recruitment Specialist
Background

My professional background started in the tourism industry and in customer service after getting my bachelor's degree in Tourism. These experiences allowed me to learn and practice how to interact with people of diverse contexts and to provide them the best support possible. After these I had an international experience as a relocation consultant, during which I communicated & coordinated with different departments and people to create a pleasant and smooth transition for those who had to relocate for professional reasons from the rest of the world to Europe. This position introduced me to people working in several HR functions and made me fall instantly in love with the field, which explained the enrolment in a master's degree in Human Resources Management and the decision to change careers.

What do you like most about Portugal?

There are many reasons to love Portugal. It might be a small country but it has everything from breathtaking islands to snow resorts, several wine regions, amazing beaches and a stunning countryside. It's an old nation with a lot of history, therefore it has a lot of historical monuments and different landscapes to visit. Also, depending on where you are in the country, winter might just feel like an extended spring, which makes it perfect for any sort of outdoor activity.

Why do I like working for BHHS PP?

BHHS PP provided me the opportunity to grow and to enhance my skills in recruitment and in human resources management, for which I am very thankful. BHHS PP is all about finding the perfect homes for our clients and at the same time it feels like a home where the team works as a family.

What do you like to do when you're not working?

I can say that I am a very active person. I exercise every day and I love being in touch with nature. I am one of those that stops and listens to the birds and smells the flowers everywhere I go – life can be very intense sometimes, thus shutting down and paying attention to the world around me is essential. I also have a dog that is basically my son and we have really nice walks along the beach, the countryside, everywhere – Aladdin is a rescue and the sweetest dog I have ever met!
Lastly, I am very conscious of the impact each of us have on our planet, therefore I try to constantly take action and learn new ways of reducing my carbon footprint and making the planet greener.