Abigail Brown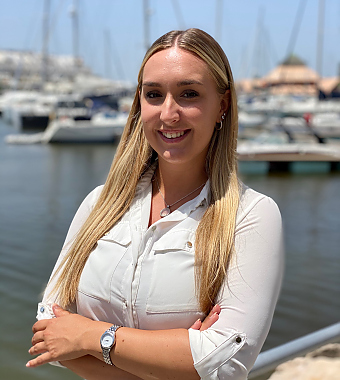 Property Promotion Consultant
Background
I am originally from the UK however in 2015 I was able to begin travelling around the world. I fell in love with exploring new places and experiencing different cultures so I set my sight on relocating abroad permanently. I have spent most of the past 5 years in Portugal working in the tourism industry so where better to settle down than the most beautiful destination of all. As I am from the Midlands I jumped at the chance to see the sun, sand and sea every day.
What do you like most about Portugal?
The beaches, food, people, music, the list is endless! I would have to say that what I like about Portugal the most is the food. I absolutely love seafood! In the Algarve, you can expect to have fresh oysters, clams, crab, lobster, fish, and everything else you can think of! The Portuguese take pride in their cooking so expect every meal to be prepared with love.
Why do you like working for Berkshire Hathaway HomeServices Portugal Property?
As a new employee, I am very excited to be working alongside such a committed and motivated team. We are recognised worldwide as a brand that delivers high quality to all of our clients so we work
together with a level of professionalism and passion like no other to help our clients find their dream home in the sun.
What do you like to do when you are not working?
When I am not working I love to go out exploring! Take a walk or a drive down the coastline and you will be able to find captivating cliff tops and hidden coves after every corner you turn. I love the
outdoors so being able to go to the beach with friends, swim in the fresh sea and go walking with a postcard view in front of me is my idea of a perfect day.