Miguel Blanc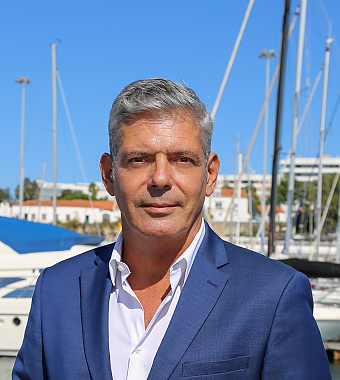 Realtor - Lisbon Region
Background
I was born in Lisbon 53 years ago and raised by my family around the world. My parents have always worked in airlines and this has allowed us to live and grow in some countries, mainly in Europe and South America.
I have always had a strong entrepreneurial spirit, and this has led me to create businesses and companies in various areas, both in Portugal and in other countries.
I have just returned to Portugal after 8 years in Brazil living in the fantastic city of São Paulo.
I am passionate about people and different cultures and that is why I love travelling and love the challenge of integrating myself in other communities.
I am people and results oriented and I always try to work as a team to achieve satisfaction in my work and in my relationships.
I have always led the businesses I have created and have almost always achieved positive results in everything I have set out to do.
In this industry I have the possibility to put my experience at the service of people's dreams. People from different cultures and their yearnings to find or sell their homes are the reasons that made me fall in love with this industry.
I am extremely organized and focused and always seek to deliver excellence within good market practices.
What do you like most about Portugal?
Portugal has a unique piece of territory with exceptional people. Besides the immense hours of sunshine per year, which makes this country the sunniest in Europe, it is easily accessible from north to south and east to west, either because of the small size of the territory or because it has an excellent network of roads and transport. With absolutely unique and varied landscapes, Portugal is a magnificent country for those who want to enjoy a quality lifestyle at a fair price.
Without a doubt the sun, the beaches, the landscapes, the gastronomy, and its people are what I like most in Portugal.
Why do you like working for Berkshire Hathaway HomeServices Portugal Property?
The business model with the best practices and procedures on management, technology, marketing, and customer service created by BHHSPP are unique and drive real added value to customers and to industry.
Extraordinary team of people and clients are everyday life here.
The care for the customer and his motivations are another reason for the enormous success of this company.
What do you like to do when you are not working?
Although I like being at home, I am a person who likes the outdoors and Portugal is the perfect country to enjoy this lifestyle. Meeting Friends and family, going to the beach all year round, doing sports, travelling around the country as much as I can, enjoying our great gastronomy and simply living.
Music, cinema, and wine are other of my passions.