Tiago Lemos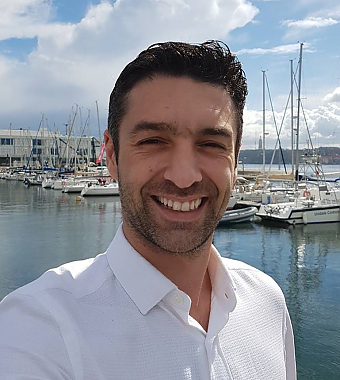 Property Consultant
Background
October 2009 to December 2012   - Remax Impacto - Sintra line
January 2013 to June 2015 - Remax Convictus - Lisbon/Cascais
June 2015 to July 2016 - Classical Reason - Lisbon/Cascais/Sintra
August 2016 - Portugal Property
What do you like most about Portugal?
Weather
Gastronomy
Natural Beauty
Security
Why do you like working for PortugalProperty.com?
I like to work in Portugal Property because every day I have different challenges which makes me have a constant learning and to evolve.
I have the opportunity to meet fantastic people from all over the World with stories and unique life experience that They share with me and end up making my Life richer.
What do you like doing when you're not working?
I like to go to the beach with family, to walk through Lisbon that is more and more beautiful and cosmopolitan, to go to the magic Sintra that more seems that have come out from a fairy tale, visit museums or go to the cinema/theatre .
I like long Family and Friends dinners that can be at home or on a terrace to enjoy good Portuguese gastronomy and good wine in good company.
I also like to travel, to know new places, new cultures and when have availability but little time (2/3 days) I do it with a short exit from Lisbon and I will discover a little more of Portugal that has a little of everything and the advantage is that of Lisbon we are about Four and a half hours from the farthest point.