Sofia Tavares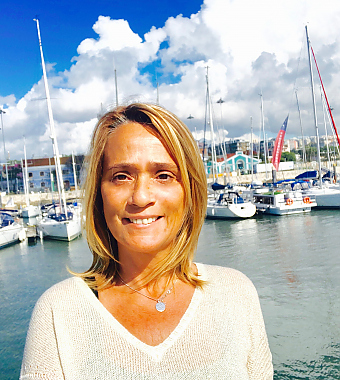 Realtor - Lisbon Region
Background
My name is Sofia and I was born in Paris.
I came to Portugal when I was 10 years, since then I've been living in Lisboa and Estoril.
I graduate in Marketing and Advertising and have worked in advertising for many years.
It has given me the ability to help people to accomplish their dreams.
What do you like most about Portugal?
Well, I love the weather, the sea and the beaches, the food and the people, the forest and the mountains … everything!
We are a small country but we do have all the different scenarios that nature can offer.
So we are very lucky!
Why do you like working for Berkshire Hathaway HomeServices Portugal Property?
I like to move around and most of all I like new challenges.
So, as for me Berkshire Hathaway HomeServices Portugal Property is the Top of Real Estate Business.
I want to be with the best so I can offer the BEST!
What do you like to do when you are not working?
I like to travel whenever I can. I love to have a beautiful day at the beach ending with a marvelous dinner.
And of course anything that keeps my spirit awaked, like concert, museum, exhibition of interesting new concept of art.