Sandrina Leonardo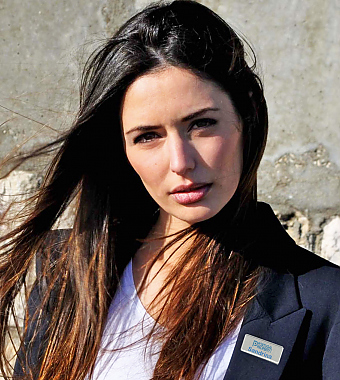 Sales Manager - Lisbon
Background
Sandrina is Portuguese, born in Ribatejo. She was raised in Lisbon, getting her education in Architecture, from the Faculty of Architecture of Lisbon, and has lived in France, Turkey and Germany. Coming from a multicultural family, Sandrina speaks Portuguese, English and French.
 
What do you like most about Portugal?
For me the most spectacular thing about Portugal is the light. Here the sun is great for you here almost every day, no matter what time of the year! Portugal was built taking profit of this, so you'll find that our cities are filled with plazas, terraces, esplanades, urban beaches, parks, sightseeing points... We live outdoors and these places are an extension of our homes.
The sun is especially strong here also and most cities are in the coast, so the light reflects mightily when it hits the water, giving life to our colorful buildings. We're a country of color and contrast, I absolutely love that.
Why do you like working for PP?
Working for Portugal Property is working with an experienced team, that has a fresh and positive attitude. Here teamwork is incentivized and dynamism is rewarded, so everyone really goes the extra mile to make sure clients find their dream home in Portugal. And that's what's great about this company, for me.
What do you like to do when not working?
Being raised next to the ocean and having my origins in the countryside, I need to be outdoors a lot and that's where you'll find me when not working.
On a lazy sunday afternoon I will most likely cook a small mariscada, make a rosé sangria with strawberries and lay down in the shadow of my terrace, from where I can see all the Bay of Cascais. Best way to recharge!