Ruth Sherwood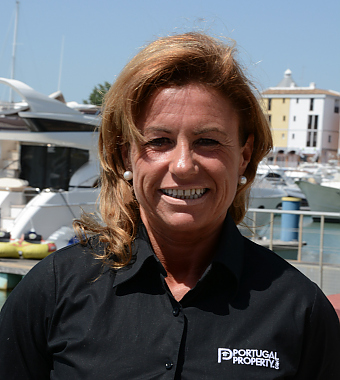 Regional Manager - Central Algarve
Background
Ruth moved to Portugal six years ago having bought a villa here nine years ago. In Ireland, she had a successful career in banking, real estate and in the tourist industry.  During her time in Portugal, she has worked in the tourist industry, rentals, golf, transfers, real estate and brings a wealth of knowledge to the property industry.
What do you like most about Portugal?
The climate for me is the main reason I love this country, it allows you to plan and do things outdoors in the summer and winter time.   I enjoy outdoor life very much, going to the beach and cycling are my two favourite ways to unwind after a day in Portugalproperty.com. Also, I love the food in Portugal, simple but extremely healthy and delicious. But most of all I love the Portuguese people and culture, they are so warm, friendly and welcoming, I could never live anywhere else in the world.
Why do you like working for PortugalProperty.com?
I love competition and thrive on delivering results. I love working in a team and Portugalproperty.com is the best team I have ever worked for. Everyone is so professional, kind and competitive. We all work hard on getting results and every little thing we do is always recognised and rewarded. Our focus is to make all our clients happy and feel comfortable in buying into their new dream !!
What do you like to do when you are not working?
I love to go to Felicia beach and relax for a whole day. I cycle every day which keeps me fit and ready for my days work. I enjoy cooking and entertaining. I love to eat out in my favourite little Portuguese restaurants. I do love my white coffees and having a chat (as everyone knows). But most of all I enjoy when my children, parents, family and friends come to visit. I love to exercise, cycle, spin, run, meet my friends for coffee and I love to travel. I like to do a little wine tasting also.