Roxana Coman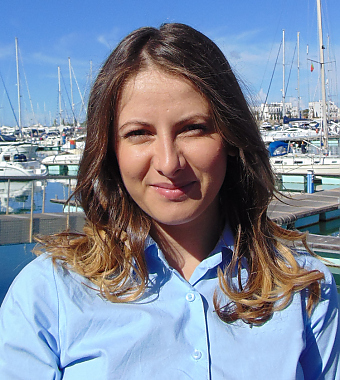 Collection Accounts Manager
Background
Born in Timisoara, Romania. Moved in Portugal in June, 2016..
I always believed that home is where you live happily, not where you were born. And so, I decided to move somewhere where I could become the best version of myself.
What do you like most about Portugal?
Was a flight attendant before moving here and saw lots of beautiful places, but none felt like home. Portugal got my attention with it's peaceful environment, the safety of the surroundings and of course it's rich culture.
I'm not a person who appreciates cold weather, or anything related to it, so the climate here is just perfect for a warm soul.
Why do you like working for Berkshire Hathaway HomeServices Portugal Property?
I strongly believe that a happy employee brings great results and fortunately Berkshire Hathaway HomeServices Portugal Property gives all the right impulses to ensure that.
I always strive to put my work along quality services only.
What do you like to do when you are not working?
I enjoy the beautiful beaches of Algarve, different from anything I've ever seen before. I am a cinéfil, I love comic books and I'm definitely a foodie.
I enjoy writing and reading, and I never miss an opportunity of traveling someplace I've never been before.