Paulo Torrao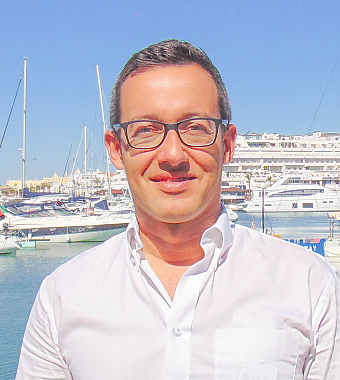 Property Promotion Consultant
Background
Paulo has lived in the Central Algarve region since 2001, and after a very successful career as a personal trainer and life coach in the golden triangle area (Quinta do Lago, Vale do Lobo, Vilamoura) he moved to Lisbon in 2015 pursuing new challenges and opportunities and that's where the Real Estate caught him. 
Coming back in 2016 to the Luxury Algarve area of the Golden Triangle to start working with PortugalProperty.Com was his ticket in the high-end markets, and for the next 12 months his good results granted him access in 2017 to the Lisbon office located in the most exclusive building in the luxurious Avenida da Liberdade prime area where he currently serves his clients with a high quality and personalised service with knowledgeable communication.
What do you like most about Portugal?
Climate, Amazing Food, Genuine People, General Safety, Natural Beauty and Quality Lifestyle allowed in this small country where one can easily choose to be in a beach, mountain or big city environment.
Why do you like working for PortugalProperty.com?
The first thing that caught my attention to choose PP was their amazing online strategy and investment that shows how much they are ready for this new world we live in. Then the results they're having, inspired me to be a part of this company. 
What do you like to do when you are not working?
I need a lot of diversity in my life and thus if I'm not just chilling out, i will be doing some sort of exercise, be it in a gym, outdoors, jogging, swimming or cycling. I will be going to social dancing workshops, which are great fun and have uplifting social environment. Also I spend a lot of time reading about self-development, be it in real estate or anything that allows me to become more and better. Art and culture also are part of my free time hobbies and getting lost in Lisbon streets where you always find some new shop, art gallery or restaurant is a must.