Olga Sienkiewicz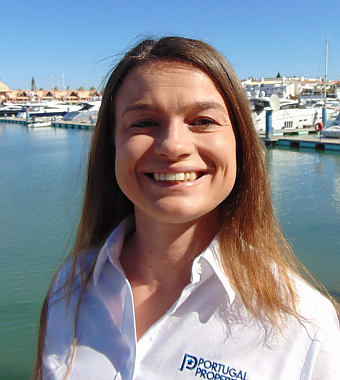 Property Advisor
Background
I am originally from Poland, but right after high school I went to Germany to work as an Au-pair and learn the language. Shortly after I decided to study there. 
During my studies I had couple internships in France, Poland and Austria. 
Towards the end of my studies I decided to participate in the European exchange program - Erasmus in Porto. Once I was there I fell in love with the city and decided to stay. I worked there for a big internet website and at the same time was finishing my studies in Germany. 
Some time after I moved to the Algarve and worked in real estate. 
What do you like most about Portugal?
I like sunny weather and good sea food. Back in Poland I remember winters with -15 degrees and that was simply unbearable. I appreciate I don't need a winter jacket here.
Why do you like working for PortugalProperty.com?
I like the environment in the company. We have been really busy and time simply flies. I like that I always have something to do.
What do you like to do when you are not working?
I love to read books. Every year I do a reading challenge trying to read as many books as possible. Apart from that I try to do some water sports, unfortunately I am not really good at it.