Nuno Fernandes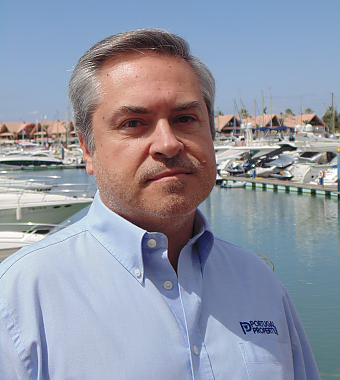 Property Promotion Consultant
Background
Nuno is a Portuguese citizen born in Lisbon, where he was raised and lived until the age of 39. He also studied in Lisbon, until his graduation. After 8 years at the French Lyceum, he also went 12 years through Alliance Française (Diplome Superieur) and both Cambridge School (First Certificate) and the British Council (Proficiency Certificate) thus becoming fluentboth in French and English. Nuno also speaks fluent Spanish. Coming from a family of Architects and Engineers, he ended 
up by getting a degree as Civil Engineer in 1984, when he was still 22. After some well succeeded professional experiences in multinational companies in the IT (IBM), 
Computer-Aided (Intergraph) and Telecoms (TeleBanco / TeleVoz) industries, he made his way to the South in 2000 to become a self-entrepreneur in a family project in Central Algarve. He created his own construction company and from 2000 until 2012 he built several buildings and villas throughout all the Algarve. He created several other companies during that period, all related to the real estate / property management market, besides his own restaurant. He ended up with a very good knowledge of the Algarvian market.  Most recently he has been invited to be General Mgr of a Portuguese traditional Real Estate company at Faro, where he spent his last 16 months before coming to PP, where he embraced the role of PPC at the Lagos office.
What do you like most about Portugal?
Portugal is my home-town and the Algarve my south-facing terrace over the ocean. I love the diversity of people in my country, I treasure our 8 century history, I enjoy our blessed weather, I am a huge fan of our traditional food and I worship our wine variety, where I am a fan of the Alentejo region. But most of all, I cherish the peace and calm that we live in, making this country one of the most beautiful places on Earth. Having travelled quite extensively (North America, South America and all over Europe), I always find Portugal "the" place where to return to, "home-sick" in it's most rich sense, which is to say when I am out for long, the truthful meaning of the word "saudade".
Why do you like working for Portugalproperty.com?
I found at PP the team spirit I was missing on my former role in the same industry, where I was also starting to feel "under-used". At PP all our skills and capacities are put at use and with that in everybody's mind, we end up by always feeling that "we have done it". We feel that any celebrated occasion was never the result of a single person's dedication, but the almost expected professional outcome of a well trained and rolled team effort and everybody's full commitment to success. At PP we end up the day with a feeling of "mission accomplished", just by looking at our Clients and Vendor's Testimonials. They are the living proof of the respect and consideration that we create around us today and that is so encouraging for tomorrow.
What do you like to do when you are not working?
I enjoy traveling, I love driving and listening to some good calm and romantic music. I treasure spending most of my time with family and friends, mainly with my 19 year old Daughter. I love preparing a sangria and some starters for a gathering occasion, or doing some light cooking and then tasting our wonderful wines. I will never miss a chance of a week-end "escapadinha" to my beloved Lisboa with it's special light, own life and fabulous restaurants or to my Alentejo own house or unique rural resorts, where a Saturday "sesta" under a fresh shadow, certainly is one of the best ways to crown a delicious and lazy full table meal, and recharge batteries.