Natalie Sellars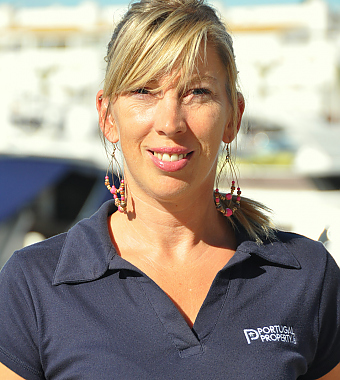 Property Promotion Consultant
Background
Having spent two previous summers in the Algarve, Natalie came to live here permanently in 1998 to join her parents who had fallen in love with the region.  She married her husband, Paul, in 2000 and they bought their own home soon after and they now have two daughters.  She has thus now settled in to a happy home, work and school life here.
Natalie worked in the holiday industry to begin with, helping and advising tourists to enjoy their stay and get the best out of the Algarve.  She then moved on to the real estate and rental market, where she was responsible for contracting properties both for rent and sale. She has also experience in negotiating sales and aftersales service.  Natalie has thus developed an understanding of the Algarve and of its property market which gives her a wide and valuable knowledge.
What do you like most about Portugal?
Oh wow, where do I begin? Firstly it's got to be the sunshine! With over 300 days of sun per year, I love it – Vitamin D – the happy pill, it makes you feel so much better!
I love the laid back outdoor lifestyle especially with the girls, it's healthy, as my dad always says "the cleanest air in Europe ". We are always outside whether it's just playing in the garden, walking the dogs, horse riding, going to the beach or cycling. I definitely love the Portuguese food, it's healthy and tasty and the cakes are irresistible with a coffee on a leisurely morning or afternoon and the people are friendly and welcoming.
I love the spring here with the different array of flowers and mild temperatures, September and early October when it's still warm enough to go to the beach and not as hot and busy as the summer.
I love the beautiful coastline, and the beaches are my favourite place, perfect for chilling out and switching off, either going for a walk in the cooler months or sun bathing and playing with girls in the hotter months.
Why do you like working for Portugalproperty.com?
I haven't been with the company long but I love their energy and professional approach to everything, their motivation, determination and their confidence. I'm excited to be part of this growing company and I look forward to learning new things.
What do you like doing when you're not working?
Apart from running around after the girls and the house, I enjoy life! Spending most of my time outside enjoying the outdoors, horse riding, cycling, walking, socializing and eating out, there is just not enough hours in the day to do everything.