Michael Gabriel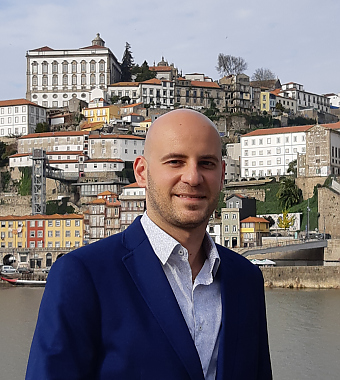 Realtor - Porto Region
Background

Born and raised in Canada, Michael is a Portuguese-Canadian real estate professional, who matches his formal experience with a love for Portugal - a love instilled by his Portuguese parents.
Having studied in Canada and Spain, his travels have further taken him to Central and South America, where his fluency in Portuguese and Spanish allowed him to fully absorb local culture.
With years of knowledge acquired within the competitive Ontario real estate market, Michael now looks to achieve the same success in Portugal, assisting great clients in making excellent purchases.     

What do you like most about Portugal?

In my opinion, more than just the beautiful scenery, wonderful food and rich culture, Portugal is a lifestyle. I cannot say enough about the positive energy this country has, only made better by the great weather! 
Why do you like working for Berkshire Hathaway HomeServices Portugal Property?

We are a team. I know my colleagues and I want the best for our clients, and it shows. Real estate is my passion, and our team certainly has a passion for Portuguese real estate.
What do you like doing when you're not working?

I am definitely an outdoors person. I love exploring new places and learning new things, which is easy to do in Portugal. A perfect day for me includes a trip to the beach, followed by good food and wine with family and friends. If there is time to watch a "clássico", in the stadium or on TV, all the better!