Matthew Grant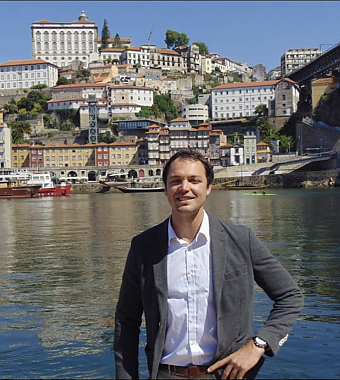 Realtor - Porto Region
1. Background 
I was Born and raised in Brisbane Australia.
I started my career as a Plumber in the construction and home services sector; giving me an advantage at seeking quality and potential in any property. In my 8 years in the home services sector, I fine-tuned my management and sales skills working hand in hand with customers to always fulfil a Win/Win situation for everyone involved. 
Rugby has been a big part of my life since I was 9 years of age, which has shown me the importance of team spirit. Glory tastes better when it is shared. In other words; I want to be able to sit down and crack a bottle with both seller and buyer.
2. What do you like most about Portugal? 
Seriously, where do I start? The beautiful coast lines or the cascading waterfalls. Portugal has such a contrasting and dynamic land to explore. Which can all be reached in a matter of hours.
Being from Australia, I value the ocean, great seafood, tasty wines and relaxed culture. Which Portugal has honestly matched or even surpassed. 
3. Why do you like working for Berkshire Hathaway HomeServices Portugal Property? 
I jumped at the opportunity to work with 2 of the biggest brands in the game. You have the local and trusted quality of Portugal Property and the global success of Berkshire Hathaway Home Services.
There is a clear passion from everyone involved in the company, the energy makes me tap-dance the whole way to work.
4. What do you like doing when you're not working? 
Most of my free time is spent outdoors, whether it be at the beach attempting to surf or mountain hiking. If it raises my heart rate, I will most likely participate.
In my downtime I enjoy reading, writing and enjoying a locally sourced vinho; which I have no difficulty doing in Porto.