Luis Fernandes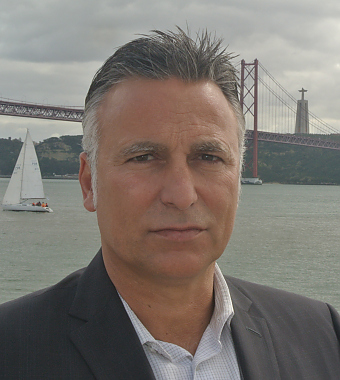 Regional Manager - Silver Coast
Background
Luis was born and educated in Lisbon but his ambition saw no boarders. He traveled the country working for Roche Pharmacia while attended the Portuguese Conservatory of Arts. During that time Luis received a scholarship to attend Stella Adler Conservatory in New York City, which provides him with many new experiences and growth opportunity. He meet a soho artist, gallery owner and entrepreneur, his soul mate who later became his wife and they lived in NYC for 10 more year but after Sept 11 they decided to move to Canada for a quieter life. It didn't work quit that way as Luis ended up an extremely busy sales manager, building one the top BMW retailers in Canada.During the twenty years he spent in North America Luis and his wife invested in real estate. They searched many countries and properties but Portugal offered the best opportunities that's why they decided to call Portugal home.
What do you like most about the Portugal and the Algarve?
The sun The sea The aromas The sunsets The cuisine and of course wine. What is better than sitting in the sun in your own home by the pool with friends and family enjoying fresh organic food? Or sitting on a white sandy beach watch the power of the ocean waves breaking against the cliffs or hoping in your car and touring the historical castles and country sites or hoping a street car and exploring old Lisbon, or listen to Fado  in the Barrios 
I love all of that and so much more I love Portugal!
Why do you like working for Berkshire Hathaway HomeServices Portugal Property?
The best properties on the market in Portugal. Marketing and achievements. Work ethics.
What do you like to do when you are not working?
When I am at home with family and friends I enjoy my fireplace, a good movie, and a glass a wine. My outdoors activities such as surfing, fishing, swimming and walking my dog on the beach are high on my list. I also have a passion for discovery, travel and explore new and old cultures.