Loreta Bruzdeilinaite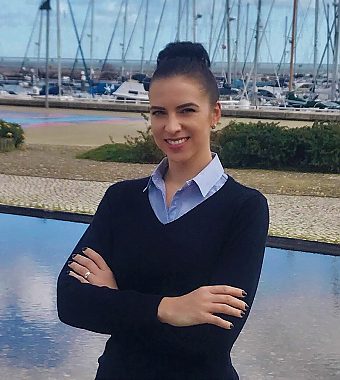 Administrative Assistant - Lisbon
Background
My name is Loreta. I was born and raised in Lithuania. I graduated from College in Business and sales management. Eight years of my life I spend in London, in accountancy and administration. After having many wonderful holidays here, I decided to stay and start living in Portugal and so far have no regrets.
What do you like most about Portugal?
When I visited Praia da Coelha for the first time, it just took my breath away, it was one of the most beautiful thighs I ever seen. That's when I fall in love with Portugal and start getting more about this magic country. I adore beautiful landscapes, nice climate, excellent food and wine. In my opinion there is no better place to live in like Portugal.
Why do you like working for Berkshire Hathaway HomeServices Portugal Property?
I am really proud to be working for Berkshire Hathaway HomeServices Portugal Property. I met very friendly and professional team, who can help with any question about property market. I love the most the challenge and surprise of what each day may hold. I hope to stay working for this company many more years coming.
What do you like to do when you are not working?
I love to learn anything and everything, now I am learning Portuguese language and I am really enjoying. My passion is traveling, visiting new cultures, meet new people. I really like long walks, same time I like just relax and do nothing (most likely - stay on the beach with any kind book about romance).