Kesinee Pornnimit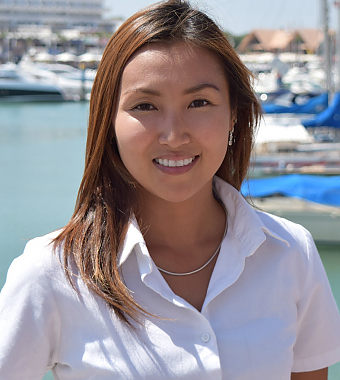 Property Advisor
Background
Back Ground I am originally from Thailand. I decided to move to the Algarve in 2008 after meeting my husband. I am also a tattoo artist. I have been working and living in France and on the ski resort in Switzerland for the past 4 years.
What do you like most about Portugal?
I like living in the Algarve because of its great all year round climate and friendly people. I enjoy the beaches especially, the inland lakes. There are plenty of seafood and fresh ingredient varieties here to choose from at the local markets. There are plenty great value restaurants to eat out. The west coast is my favourite camping places with stunning coastal scenery with big cliffs and white sandy beaches. Portugal has laid back way of life style compare to many places that I have travelled to.
Why do you like working with PortugalProperty.com?
When I started to work with PortugalProperty.com I get the best help from my line manager who spends her time training me. I like the atmosphere in the office all my colleagues are happy and friendly. PortugalProperty.com takes good care of their staffs and provides whatever needed in the job. I have to say it is a well organised company which provides the best service to clients.
What do you like to do when you are not working?
In the summer, I go to the beaches for camping in our van watching the beautiful sunset and kite surfing, when there is no wind I go to the lake wakeboarding. In the winter, I go on the snowboarding trip in Spain or Switzerland. However, I am simply quite happy at home in the valley. Just lying in my hammock and enjoying my cactus garden with my cat.