John Pyke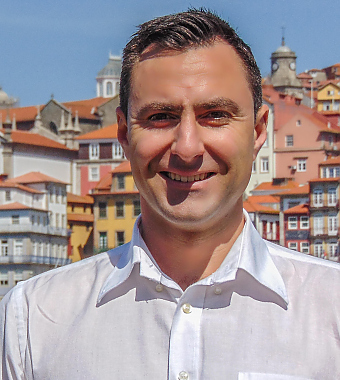 Property Consultant
Background
I am from Southport England, which is in the north west of the country.  I grew up in a big family and had a happy childhood with lots of adventures.  When I was young I travelled a lot especially in the summer holidays, where I would travel to visit family and friends in Europe.  From those days the travel bug was nested in me and as I grew older I decided I could not stay in the town that I was brought up in.  I have experienced living in New Zealand, Italy, Netherlands, Finland and now I am very happy to say Portugal. 
My Father and uncle where involved in the property market and introduced me and my brothers from a young age.  I worked on the properties they invested in along with my brothers and took advantage of the great example we were shown. As soon as I was able I started to invest in my own properties to live and also to rent as investments.
What do you like most about Portugal?
I loved Portugal from the first time I visited the country which was eight years ago.  Some of the things I love the most about Portugal are the beautiful cities with so much history and culture.  The friendly, helpful, laid back people that always seem to have time for you.  The amazing food, especially fish dishes.  The exciting, lively markets.  The beaches and coastline that runs all the way down the country and around the Algarve and through to Spain, the weather, wine, bars restaurants, surfing waves, I could go on and on! A truly amazing country.
Why do you like working for Berkshire Hathaway HomeServices Portugal Property?
I was given an opportunity to work for a fantastic company that takes care its staff and has everyone's best interest at heart.  It is a real privilege to work for Berkshire Hathaway HomeServices Portugal Property and to be involved in helping people find their dream home, dream investment or both!  I enjoy meeting all the different clients with great stories and interesting backgrounds.
What do you like to do when you are not working?
I love to keep a close eye on the Premier League and follow my favourite team Liverpool.  I love to keep fit and I run, swim and cycle on a weekly basics.  Since I have been here in Portugal I have found an exciting new hobby which is surfing, which I enjoy as often as I can.