Janet Walne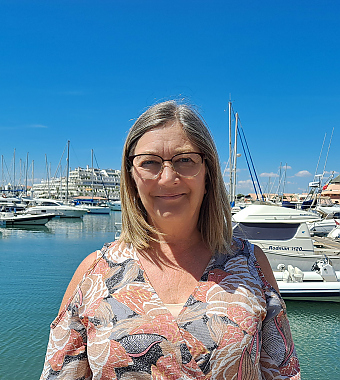 Property Advisor
Background
I moved to Portugal 8 years ago following my husbands retirement from the UK Forces.  We had bought our property in 2005 having fell in love with the country whilst on holidays with a plan to move permanently when the time was right.
After holidaying here we knew that we would love to live here and so decided to purchase a property that we could use for holidays in the meantime.  We purchased our house in 2005 and in 2013 finally realised the dream and moved to Portugal upon Joe's retirement from the UK Forces.
My background has always been in a sales/customer service roll in the UK and Real Estate and Rentals in Portugal.
I am happy to be a stepping stone, helping other people to realise their dreams in of purchasing here in Portugal.
It's the best thing I ever did!
What do you like most about Portugal? 
 I have been here 8 years now and there is still so much to see and learn about this beautiful country.
The beaches are divine, rugged coastline, seafood restaurants, chicken piripiri are some of my favourites.  Surprisingly Portugal is still very green and waking most days to blue skies and sunshine makes you smile.  I live amongst the Portuguese and other Nationalities on a small condominium where everyone gets on really well together.
Why do I like working for BHHS PP?
I am new to BHHS PP but have found everyone to be very welcoming and supportive.
We are a team of different nationalities who all work together to help make a difference to what is a very daunting process of purchasing an overseas property.
What do you like to do when you're not working?
I like to spend time at home relaxing.  We have recently got a German Shepherd who keeps us very busy.  I live on the edge of a town and so border the countryside so am able to go for long walks.  I love to eat out especially at the weekend and love seafood and traditional Portuguese food and wine of which there is an abundance.
I also like to read.