Dina Agante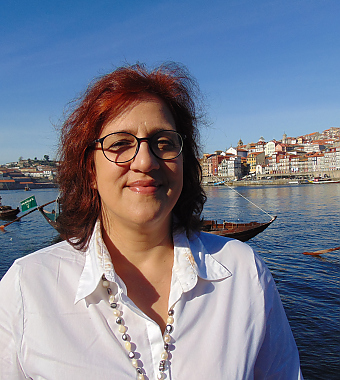 Property Promotion Consultant
Background
I was 18 years old when decided to get a job, and all my university path was made as a working student. I've done a lot of different things always according to what I needed to learn until I found out that management, marketing and sales are what I'm really good at. So I decide to do a Master Business and Administration degree in Marketing and Business Management about 10 years ago and since then have been my focus.
What do you like most about Portugal?
I'm a refugee from Angola, and I'm in Portugal since 1976, when Portugal was a closed and very poor country coming out of a dictatorial process and didn't know how to deal with foreigners. Was very difficult, but even then the people always had something to share with us, and a nice word to makes us feel welcome.
This is the most important characteristic of Portuguese people and the one thing that makes of Portugal the best place to leave in all world.
Why do you like working for Berkshire Hathaway HomeServices Portugal Property?
The fact that I can manage my day and timeframe is very important for me. Also, the helpful team that I've met here is also a bonus!
What do you like doing when you're not working?
Just be with my son!!