Colm Wilkinson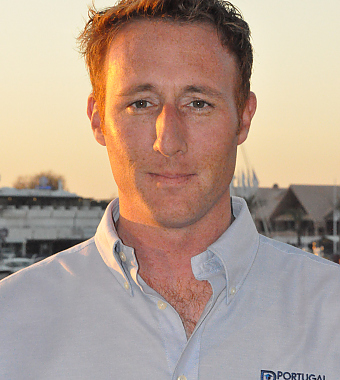 Regional Manager - Lisbon
Background
Colm, who is from Dublin, Ireland is sales manager for the Lisbon region . He has been involved in the real estate industry in Portugal now for many years and has gained a wealth of knowledge and experience . Prior to settling full time in Portugal, Colm held various sales and managerial positions which took him to many countries within Europe and as far away as Australia , Malaysia , Philippines , Croatia and Russia .
What do you like most about Portugal?
The more I have travelled the world the more obvious it has become to me that a country's greatest asset is it's people . This is one of my main reasons for choosing to live and work here in Portugal . The people here are amongst the most genuine and friendly that I have ever had the pleasure to live amongst (and I have indeed lived in many countries). There is a relaxed and easy atmosphere in Portugal which in turn translates to a very comfortable and relaxing lifestyle . The Portuguese are very welcoming to foreigners and it comes across as a source of great pride for them that we choose to holiday, live, work and retire in their country .
Why do you like working for PortugalProperty.com?
I consider myself privileged to be working for the no.1 market leading Real Estate Agency in Portugal . The enthusiasm and dedication of the entire PortugalProperty.com team towards the continual growth and success of the company is simply fantastic . I love building relationships with our clients and working hard together with them to find that "perfect property" in Portugal . As mentioned previously I consider a country's greatest asset is its people thus I apply the same logic to PortugalProperty.com. This is more a "way of life" for us at PortugalProperty.com rather than just a job. We are all "living the dream" here in beautiful Portugal and we invite you to join us !
What do you like to do when you are not working?
Spending quality time together with my family is my top priority when I am not working . I have a young son who is half Irish (obviously) and half Portuguese so he keeps me very active. Portugal is such a fabulous country for all types of outdoor activities such as horse riding , cycling , swimming and of course going to the beach . However do I also enjoy just relaxing on my terrace in the evening with a cold Super Bock (beer) and watching the sunset. In Portugal you will find that to enjoy even the simplest of things can be the most rewarding .