Britt Hording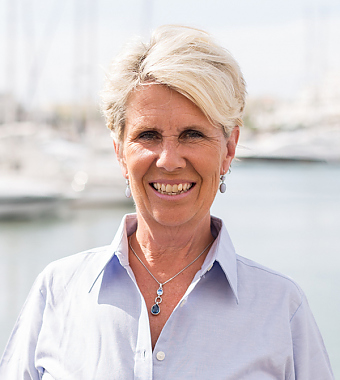 Property Promotion Consultant
Background
I was born in Sweden.
I have a background in the travel industry (16 years) and had a successful career as sales manager for one of the leading companies in Sweden, Bennet Resebureau.
I am an entrepreneur in my blood; I started a company producing children wear in high quality with a great success. I created a brand well known in the Nordic countries and Germany. As a person with my own business I am flexible and structured, used to never give up.
After selling the company I am today active in different boards such as Österåkers Golfklubb with development together with Henrik Stenson.
What do you like most about Portugal?
First of all I like to say the Portuguese people, so friendly and warm. The climate with sunshine almost all the year is what we all long for.
To explore new restaurants with excellent new dishes but also the very nice old traditional ones in a small marketplace in the sunset with locally products and fish from the daily catch.
I love to visit all the places not so known, but full of history and mystery. A small land with an exciting background.
Why do you like working for PortugalProperty.com?
To be part of a team is really important for me and to work with really professional colleagues. My goal is to be able to introduce this wonderful country in the best and professional way to make my clients satisfied.
What do you like to do when you are not working?
I like to walk along the seaside and just explore the nature, have a pick nick on the beach with friends and family. I enjoy cooking very much; love to invite my friends for a good dinner and Vino Verde. Since I have a lot of energy I go to the gym and do some exercise. To explore small villages by the sea, find the nicest restaurant and have a good chat, that is a perfect day for me.