Ana Fortuna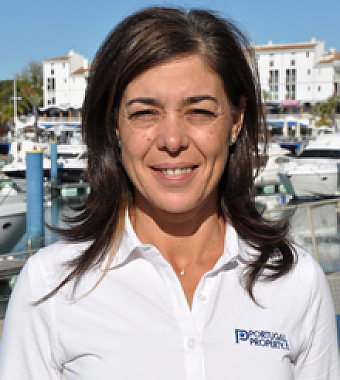 Property Advisor
Background
Ana is a Portuguese citizen born in Luanda – Angola. She has been living in the Algarve for over 30 years therefore knows well the region quite from the East to the West coast and the in land lovely country side with its very traditional and historical villages. She is bilingual and has spent some time in England both working and visiting. Ana has travelled extensively throughout Africa + Canada. In the Algarve she worked in some of the best 5 star resorts.
What do you like most about Portugal?
I like pretty much everything in Portugal but then again I'm biased in saying so. I love the weather, the landscape and the historical sights, the culture, the people and mostly, the food. With a Mediterranean based diet, it is one of the most rich, healthy, diverse and absolutely delicious gastronomy that I know. I also love the Portuguese wine with preference for the wine from the Alentejo region. Of all countries I've travelled to I find Portugal one of the best places to live in, with the best quality of life in all aspects.
Why do you like working for PortugalProperty.com?
I like working for Portugal Property.com because I find the team a very professional, dedicated and energetic one. With the best selection of properties in the best and most outstanding regions of Portugal. With a very efficient and a superior website, the best in Europe, it's a pleasure to work at Portugal Property.com and it's fulfilling to make part of this team.
What do you like to do when you are not working?
I like to be with family and friends, going to the fish market in the morning to buy some fresh fish, fresh vegetables and fruit, enjoying weekend barbecues together with my family, going to the beautiful beaches, going for my daily walks and last but not least, gastronomy. A day out driving through the beautiful and relaxing countryside and visiting the old traditional little villages finished by having a nice meal in one of the many typical restaurants, will make me a happy girl.