Amy O'Reilly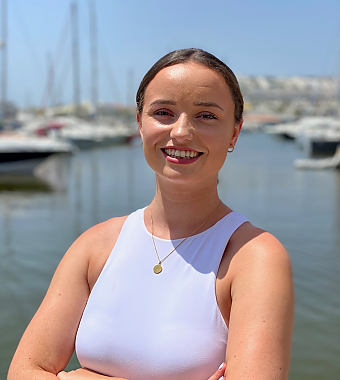 Realtor - Algarve Region
Background
I have lived in the beautiful Algarve for nearly a year now. I moved from Ireland last September on the search for a sunny coast to call home. I came over for a holiday in June and instantly fell in love with the people, the sunshine, and the lifestyle. I haven't looked back since. My background is communications and media, so as a new member of the team I am looking forward to putting my skills to good use and to finding the best homes for our clients.
What do you like most about Portugal?
My favorite thing about Portugal has to be the weather, the endless summers, the sea breeze and the guarantee that 99% of mornings the sun is going to be shining. Of course, there are so many more things I love about this country, the people, the lifestyle, the food, the coffee, and wine, what isn't to love about it?
Why do you like working for BHHSPP?
As a new employee, I am excited to work with such a professional and friendly team. The experience in Berkshire Hathaway HomeServices Portugal Property is second to none. The energy and passion from all of the team shines through in all of their work and the atmosphere is always one of driving forward and always putting our best foot forward for the client.
What do you like to do when you are not working?
When I am not working I enjoy taking advantage of the amazing scenery the Algarve has to offer, I love to cycle through Vale do Lobo, Quinta do Lago, and Villamoura. Sitting in a Portuguese cafe with a coffee and pastel de nata, watching all of the tourists here on holiday is one of my favorite past times also and of course lying on the beautiful beaches soaking up the glorious Algarvian sun.