Alan Jeyes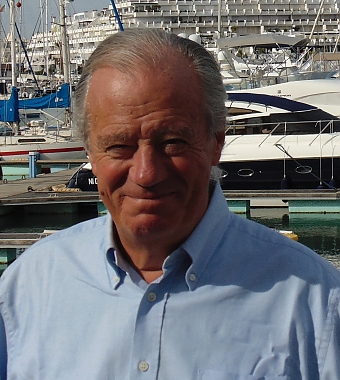 Property Consultant
Background
Alan is a Scottish Chartered Accountant who has worked in Canada, the USA, and the Far East. After many years vacationing in Portugal Alan and his partner Debbie purchased a property in the Algarve in 2016 and set about a complete renovation that was finished in the spring of 2017. Aside from his direct efforts to secure the right property option for Berkshire Hathaway HomeServices Portugal Property clients Alan has particular expertise in the legal and fiscal aspects of vacation rentals of property in Portugal.
What do you Like most about Portugal?
The climate is of course a major attraction and the focus is on outdoor living. Golf and Tennis are probably the major activities with the endless beaches a relaxing alternative. Portugal is a very safe and welcoming Country, the people are laid back and friendly and the life balance is ideal.
Why do you like working for Berkshire Hathaway HomeServices Portugal Property?
Having been through the process of finding and acquiring a home in Portugal, via Berkshire Hathaway HomeServices  Portugal Property, it is really rewarding to use that experience and match new buyers with their ideal property in the Algarve. The team at Berkshire Hathaway HomeServices Portugal Property is totally focussed on that objective and very well organised to listen to buyers, understand their priorities, and put forward a range of options to meet as closely as possible the given criteria. The team is a happy and dedicated workforce, co-operating well and it is a pleasure to be part of that team.
What do you like to do when you are not working?
Growing up in the West of Scotland my passions were Golf and Sailing. Sailing took priority and I competed internationally for many years, in the UK, Canada, and the Caribbean. Now tennis has taken over but any excuse to get back on the water again in the perfect Algarve climate is gratefully embraced.