Aaron Clark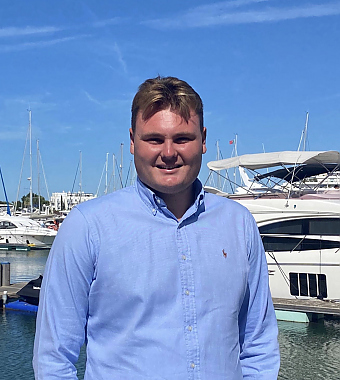 Realtor - Algarve Region
Background                                                                                                                     
I was born in Scotland in 2002 but my parents left there in 2004 to return to the Middle East where my dad worked.  I enjoyed growing up there and learning the culture.  It also gave me an opportunity to travel in that part of the world.
What do you like most about Portugal?
When I lived in the Middle East we came each summer to Portugal and I fell in love with the country.  I enjoyed the relaxed way of life and the friendly locals.  Not to mention the great food and the traditional festivals.
Why do I like working for BHHS PP?
I have found my colleagues very friendly and helpful.  There seems to be a mix of nationalities which I find very interesting and it compliments the company with their wealth of knowledge.
What do you like to do when you're not working?
Due to the fantastic weather in Portugal I always find I am spending my time outside either walking and exploring local areas and if I am lucky a round of golf.