Odiaxere
About Odiaxere
Measuring a little more than 30 kilometers, Odiaxere is a small municipality in Portugal known to be as the City of Lakes. The name of Odiaxere has Arabian roots since 'odi' which means river. Estacio Vega, one of those who are looking at the archaeological findings of Odiaxere, said that the city was discovered sometime during the Neolithic era because of the antiques that scholars have found.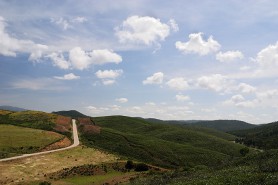 For those who are considering of paying a visit to the municipality of Odiaxere, you will never worry about accommodation because there are a lot of good hotels in the said town. With the help of your travel guide, you can easily locate these hotels. Most of them offer good prices, especially if you are going to stay for a long period of time. While you are in Odiaxere, it is a must that you visit the Quinta das Achadas. Many travellers are claiming that a trip to the Quinta was very worth it. This is one of the most famous hotels that you can stay at in Odiaxere.
Guests are also recommended to take a stroll and explore the municipality on their own. They can visit the market place and shopping centers to see what local treats Odiaxere has to offer to them. You can also visit different restaurants in Lagos to sample their local cuisine.
For those who would like to see ancient Portuguese architecture, a trip to the Church of St. Anthony is highly recommended. This is one of the most beautiful churches that you will ever see in your visit to Portugal. On the other hand, those who are into nightlife will enjoy staying at the villas located along the east coast of Oxiadere where you will find good and lively bars to satisfy your need to party and socialize.
Another good place to visit while you are in Odiaxere is the mountain town of Monchique. It is very popular among many visitors because of its spa health resort and hot springs. If you are travelling with your family and loved ones, this is a very good place to visit because for sure all of you will have fun.
You can pay a visit to Odiaxere anytime of the year because of its good Mediterranean climate found in the Algarve.
---
For information on buying property in Odiaxere contact the Algarve property team via email at .(JavaScript must be enabled to view this email address) or call free on +44 (0) 800 014 8201
Portugal Property Search
Search by Reference
The Best Selection of...