News Blog
Showjumping is on in Sunny Lisbon, Portugal Published on 07 Jun, 2012 by Colm Wilkinson / Google+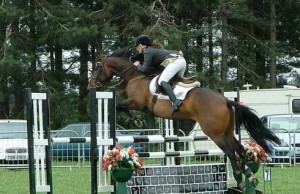 Showjumping in Lisbon
Showjumping, also called stadium jumping, has been long been one of the world's most classic and entertaining sporting events and still remains so to this day. This wonderful equestrian event showcases jumpers working with a variety of breeds, training them through a vast array of techniques, making it a highly entertaining, versatile and competitive sport. The popularity of showjumping continues to grow and is a favorite in Portugal.
The Official International Showjumping Competition of Lisbon (OSIO) will be held at the Lisbon's Hippodrome, Campo Grande and will include some of the most talented showjumpers in the world. These events seem to vibrate with excitement from the skilled jumpers who have formed close bonds with their respective horses to the attendees that appreciate the beauty and necessary skills that are apparent in this world class event. The CSIO of Lisbon qualifies for the World and European Championships as well and the Olympic Games.
Being a hub for culture makes it all the more appropriate that Lisbon, Portugal is host to the British showjumping competition this year and while in the past Rome that received the exceptional honor, Lisbon has also been a proud host of the event. Both visitors and locals alike enjoy the wonderful setting and everyone who visits Lisbon will love the area which is the perfect setting for events like the OSIO, and even when there isn't an event being held. It offers a unique setting for a variety of equestrian and other events as well as a lovely place to relax and enjoy Lisbon's scenery.
Portugal itself is known for its love of sports including a variety of equestrian competitions and pastimes. There are several fantastic riding tracks throughout the area and a selection of riding schools as well. Addition sports popular in Lisbon include motor sports, outdoor adventure sports like archery, biking, karting, ballooning and more due to the almost always perfect weather and an abundant variety of stunning landscapes from the sea to the forests and mountainous areas. Also popular are tennis and an endless amount of water sports.
Because of its huge size there are numerous accommodations available in Lisbon and vicinity that can make any visit to the area both convenient and affordable. Whether you're in Portugal on your dream vacation to enjoy its many holiday entertainment venues or just to enjoy the showjumping competition, you're guaranteed to have a memorable time.
There isn't anywhere in the world like Lisbon, Portugal and you'll have a great time there. Showjumping is just the icing on the cake, and if you haven't experienced an event like it before, you owe it to yourself to experience one of the oldest, most intense competitive sports in existence. With the beautiful selection of highly trained regal breeds, skilled and varied techniques, and witnessing the magical interaction between the horse and their riders, along with the wonderful backdrop of Lisbon to keep you enthralled, it might be the best vacation you have ever experienced.
July 12 to 14, Manuel Possolo Hippodrome, Avenida da República, Cascais.
Published in Guide to Portugal
Portugal Property Search
Search by Reference