News Blog
Cascais Council Looks to Luxury Cruises Published on 27 Apr, 2012 by Michael Vincent / Google+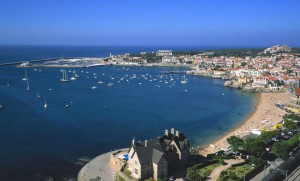 The effects of the global economic recession continue to be felt in many parts of Portugal particularly in Lisbon's greater metropolitan area. Even Cascais, the attractive seaside town on the Estoril coast, has not been totally spared.
Mayor Carlos Carreiras, the local town mayor, acknowledged such a fact of modern life when he said that a development plan is in the works to upgrade the facilities and amenities offered by Cascais. Said plan is in response to the growing number of complaints from shop owners about the decrepit ambience of the downtown shopping area where numerous vacant shops, empty streets and graffiti on walls abound.
The hardest-hit area of Cascais is the Rua Frederico Arouca, which was known as the Rua Direita. Mayor Carreiras asserts that the street is only lacking 2 shops to make it a full scene, so to speak. Said number was arrived at by comparing the number of shops that have recently opened against those that have closed.
The cosmopolitan suburb, after all, was the favorite getaway spot for 19th and 20th century Portuguese royalty, thanks to its beautiful beaches, wonderful streets, and delightful people.
For his part, Mayor Carreiras said that the recent turn of events in Cascais was due to the economic recession. He said that: "We are in times of economic recession in which consumption has dropped significantly. Of course it has had a negative impact, but the council has done everything it can, and invested strongly in public spaces."
Part of the proposed development plan is attracting small to large luxury cruise vessels into the marina. Hopefully, the influx of tourists will inject a new lease on life to the shopping area while also attracting more people to patronize the town's beaches, restaurants and pubs as well as other business establishments.
Mayor Carreiras added that, "A protocol is being drawn up, which has yet to be established, with the shop-owners' association of Cascais Marina and with collaboration from a company formed through the DNA Cascais Association, to bring cruise ships into the bay and have passengers tranship to Cascais."
The proposed development plan is said to be a concrete manifestation of the Cascais council's commitment to bringing back the town's glory days. Hopefully, with more luxury cruises coming into the marina, more visitors will also come into town, spending their money and boosting commerce in the area. It will be noted that tourism is one of the town's strongest revenue-generating sectors.
Emphasizing the need for cooperation between all sectors, Mayor Carreiras also said that, "The council, with shop-owners, is studying the suggestions that they have to make but they must be aware that they too have to make an effort. It can't just be the council making an effort and investing. Many times, when there is a greater flow of people the shops are already closed."
---
For information on Property for sale in Cascais contact the Portugal Property team via email at: info@portugalproperty.com or call free on +44(0) 800 0148201
Published in Guide to Portugal
Portugal Property Search
Search by Reference