News Blog
Algarve Property - Living the Life with Algarve Real Estate Published on 10 Nov, 2010 by Michael Vincent Google+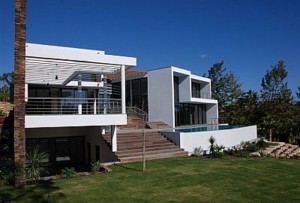 Algarve Property For A Fortunate Few
Algarve, which is located in the southern part of Portugal, offers a kaleidoscope of colors along the Spanish border. The majestic view of the Atlantic in the morning is just one of the reasons that more and more people are buying Algarve property.
Considered one of the most popular holiday retreats in the world and in Portugal. It is possible that you may not want to come and enjoy the nonstop sunshine, the inviting sandy beaches all the while being hugged by nature. Maybe you don't want to rub elbows with the celebrities that also visit Algarve. If having all of these things isn't your idea of heaven, we aren't sure what heaven would be like then.
Why Algarve Property With PortugalProperty.com?
You can reach your ideal holiday getaway a number of different ways. There are flights into Faro Airport, you can sail your way in from different parts of Europe or even enjoy a long leisure drive, however you get here reaching your Algarve home of holiday home will be nothing short of the ideal holiday getaway. Relax and enjoy the leisure and laid back atmosphere during the day, and then if you want to spice up your night there is plenty of entertainment to enjoy each and every minute of your stay. There are new foods to try as well as many of the basics that will remind you of home, Algarve, Portugal offers it all. This is also an excellent place for your family or a weekend getaway with your golfing team. Sure there is a lot of fun to be had, but your Algarve home can also give you views of the breathtaking country side and golden coastline. There is also a plethora of culture and history in the area that will keep you wanting to come back for years. If you enjoy hiking, painting or photography Algarve will not disappoint you.
If you are coming from the UK to Algarve it is only a three hour flight. British patrons love Algarve property for this fact, but you can easily get here from other parts of Europe as well in about the same amount of time. If you are a fan of the Faro Airport it provides a number of daily flights that run all year long. Keep in mind though that the busiest time of the year is from July to September.
If you are interested in purchasing in the Algarve or just want more information about the area or where to visit on your stay consider Beliche Beach in Sagres. Located in the southwest area it gives visitors endless sandy beaches. During the dry sunny days there is nothing better than the cool misty breeze that blows off the Atlantic. Algarve is ideal for anyone that loves to be outside. If you like to go rock climbing, surfing, horseback riding, wakeboarding or any other outdoor activity you will completely enjoy your stay. If you are coming with your family there are theme parks and zoos to enjoy as well. If you are up for a little adventure you may want to ride a dinghys through the caves that cover the coastline. You might even want to take a swim with the dolphins!
Another big sport in the area is fishing, though it is primarily in the Portimao area. Here you can find large fishing fleets and the Praia da Rocha shops and resorts. The main towns though are considered Lagos, Albufeira and Faro which also offer plenty of opportunities to go fishing.
For some the best holiday is one where they can get away from the masses and enjoy some peace and quiet. If this is what you are looking for then the Algarve property of Olhos D'Agua is ideal. This area is located on the eastern side of the Albufeira and offers everything from small villages to rocky coves that are located just perfectly in the ravine. You will also find some of the best fresh seafood in the world being offered in the small restaurants in the area. If you want to go further west you can visit Carvoeira which also offers some of the same amenities. For those that are looking for a more historic getaway should visit Tavira which is just east of Faro.
We can go and on about the area but hopefully you are beginning to appreciate the benefits of buying land in Algarve. The coastal plain should be at the top of your list if you are looking for a tranquil area. With just one look you will see the large mountain range which just gives everything around it an incredible view.
Vilamoura is another area you may want to visit. Vilamoura offers elegant marinas filled with yachts and is close to Quarteira where you can find a host of restaurants offering fine adult beverages. Val de Lobo or Penina also offer plenty of opportunities for the golf enthusiasts. Silves offers an enchanting view of a white castle.
Caldas de Monchique offers a number of inexpensive places to stay during your visit, as well as secluded restaurants and spa treatments if you don't mind the 25 minute drive. The most inviting part of the area is the hotel that is at the top of the mountains.
Currently there is plenty of Algarve property for sale to purchase, around 2200 properties, which means you have plenty of places to pick from. Whether you are looking for a new home or just a holiday getaway.
---
For further information on Algarve property, call the PortugalProperty.com Algarve property team on 0800 014 8201 or email us at: info@portugalproperty.com
Published in Portugal Property
Portugal Property Search
Search by Reference